Peter Kenniphaas
Lead Pastor
(705) 745-8564     peterkenniphaas@cogeco.net
Peter joined the Ferndale family in May 2008. He has been pastoring since 1989, both in British Columbia and Ontario. Peter is married to Barbara, and they have four children and three grandchildren. Peter's passion is to see people come to know and love Jesus Christ and to see their lives transformed within the context of a loving, supportive, and safe community of believers.
Jim Welch
Associate Pastor
(705) 745-8564     jwelch@cogeco.net
Jim was hired as Ferndale's Associate Pastor in October 2006. As a long-time member of Ferndale, Jim has worked in a wide variety of ministry areas; this helps round out his position as Associate Pastor. Jim's focus is in adult ministries, such as people connections, pastoral care, leadership, and oversight of the small group ministry. Jim is married to Penny, and they have two children.
Cheryl Riley
Children's Director
(705) 745-8564    criley@cogeco.net
Cheryl joined the staff at Ferndale as the Director of Children's Ministry in September 2007. She has a love for children and has enjoyed ministering to children for over twenty-five years. Cheryl's desire is to support and work together with parents in raising their children to really know and love the Lord. Cheryl is married to Peter and they have three children.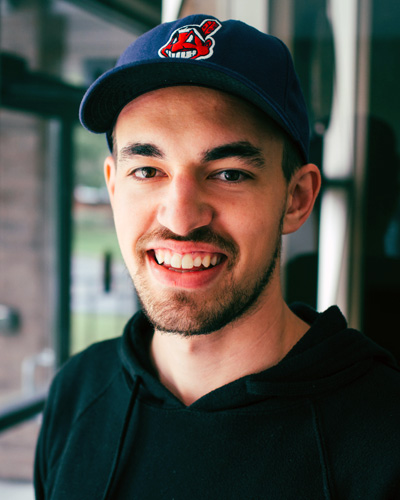 Cody Hiscox
Youth Director
(705) 745-8564    chiscox@cogeco.net
Cody joined Ferndale as Youth Director in May 2017. Cody began his ministry serving as a volunteer youth leader in the Huntsville area and presently oversees the junior and senior youth programs. Cody is married to Natalie.
Amy Salmans
Worship Director
(705) 745-8564    asalmans@cogeco.net
Amy began working as the Worship Director in 2018.
Kathy Mahood
Office Administrator
(705) 745-8564    ferndalebc@cogeco.net